SALA Awards Finalist
I am pleased to announce that I have been selected as a finalist in two SALA Awards for 2016.
The Centre for Creative Photography Latent Image Award
and
The Atkins Photo Lab Award.
Full list of awards on SALA website.
The 2016 SALA Festival program was released Saturday July 9th.
The Only Natural exhibition will be open from July 29th to September 30th.
---
Below is a preview of the exhibition.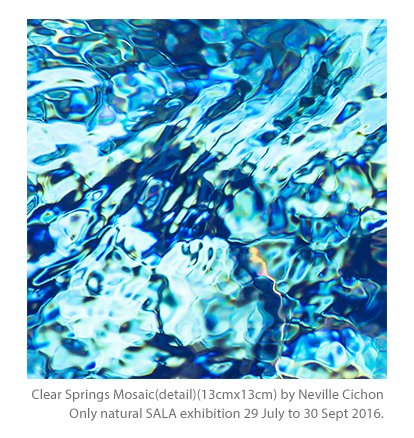 only natural art 2016
www.OnlyNaturalArt.com is a specific web address that has been set up for this exhibition.
The address has redirected to the website of the artist presenting the SALA exhibition
as he has a more difficult name to remember and spell.